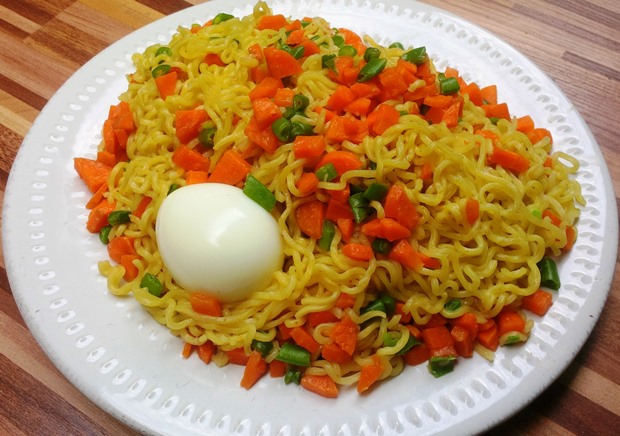 In our earlier post, we showed you the various ways to prepare Inodmie instant noodles dish and make it super-enticing for all and sundry. Today, we'll like to focus solely on making delicious Indomie instant noodles salad with Chicken, fried egg, spices, and vegetables. Read on to supercharge your Indomie preparation skills this 2022.
Needed Ingredients with Quantity
2 to 3 Pack of Indomie noodles
1/4 Small Red cabbage, chopped
Well-chopped Bell peppers (red, yellow, or green)
1 medium-sized Red onion (well-chopped)
Well-peeled and grated carrot (up to 3 small pieces)
For the dressing before preparation:
3 Tablespoons of Vegetable oil (You can also use Olive oil for this)
3 Tablespoons of White Vinegar
2 Tablespoons of Brown Sugar (or Honey)
1/2 Noodle seasoning (from the package)
1 teaspoon low sodium soy sauce
Preparation Process (Steps to prepare Indomie noodles salad in 2022)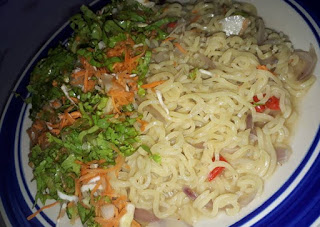 In a sizeable bowl with warm water, place the noodles and let them sit for 2 minutes (This is to get them to soften). If you want them crunchy you can just crush them at this stage. Make the dressing by combining the ingredients in a large bowl. Stir thoroughly to dissolve the sugar.
Combine the red cabbage, peppers, onions, and carrot together and properly toss them well. Add noodles and dressing to salad and toss again. Serve right away or cover and refrigerate to allow the flavors to blend.
Hurray! You've completed your Indomie noodles preparation and can make 2 to 3 servings from it. Do you have any specific questions or contributions to this topic? Please use the message box below to convey them.