Instant noodles are of different brands and flavors; they are always seen as fast foods and can be eaten at any moment of the day. A lot of people term these noodles to be the kid's favorite, while a lot more see it as a quick dish for students, or someone that's feeling lazy to make proper dishes.  No matter what feelings or ideas you might have about Indomie Instant noodles, here are 3 ways to make yours super-delicious this 2022: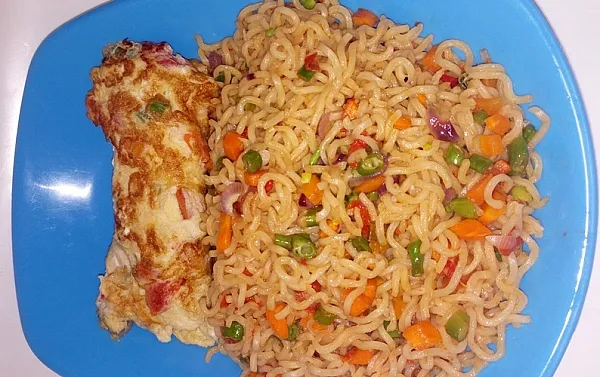 1. The 2-Minutes Instant Method
This is the easiest method to use when you're late for work and lectures or after coming back from a hectic work day at the office. The steps are:
Heat up water in a pan or cooking pot
Add the instant noodles into the hot or boiling water
Empty the Indomie chili powder and seasoning powder into the boiling noodles
Add Gesher, Sardine fish, fresh tomato, or any other item you'll like to mix with it
Stir and serve
2. The Extended but Quick Cook Method
Heat up water in a pan or cooking pot
Add the instant noodles into the water and add vegetable oil.
Allow the water to dry a bit before adding the vegetables.
Add chopped onions, pepper, green beans, fresh tomatoes, peas, and carrot.
Add some seasoning powder to it and stir.
You can boil some eggs to serve with the instant noodles or add some shredded chicken, or even fried chicken can be added and served with it.
3. Extended Stir and Fry Method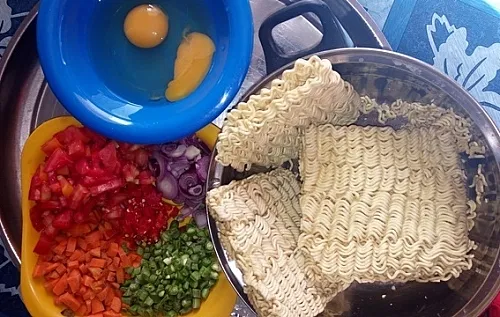 This method is the most delicious method of preparing delicious indomie instant noodles dish in 2022. Although it takes a longer time than the two methods above, it's really worth the efforts put into it.
Indomie Fried Noodles Recipes/
Ingredients
3 packs of Indomie instant noodles
1 medium-sized onion
3 Baby carrots
1 Handful of green beans
2 plum of tomatoes
2 scotch bonnet peppers
2 large eggs
1 tablespoon ground crayfish (optional)
5 tablespoons vegetable oil
Make sure you have washed and cut all the vegetables into smaller sizes and keep them aside. Also, you'll need to fry your eggs and keep them aside before preparing your fried noodles with this method.
How to Prepare Indomie Instant Noodles via the Stir and Fry Method
Add 1 cup of clean water to a pot and heat it on a stove.
Empty your packs of instant noodles into the water when it is boiling.
Cook the noodles till they are firm.
Bring off from heat and drain excess liquid.
Heat a frying pan on the heat, add vegetable oil to the pan and let it become hot
Stir fry all the vegetables for 2 minutes.
Season the vegetable with seasoning powder or your normal seasoning cube.
Bring the noodles into the prepared vegetables and stir fry until it becomes fluffy.
Reduce the heat and let the noodles fry on low heat.
Taste for salt and adjust if need be.
Bring it off from heat and serve it with salad and fried egg.
Detailed Steps on How to Prepare Delicious Fried Noodles Dish
Drop a pot of water on heat, and allow it to boil for 3 to 5 minutes.
When it boils, empty your packs of noodles into the water and cook for another 3 to 5 minutes.
When the noodles become firm and easy to fluff, bring it off from heat and drain the whole water out of it.
Heat up the vegetable oil in a pan and start frying all the vegetables in it.
Season the vegetable with seasoning powder or with your normal seasoning cube and stir fry them together with the noodles.
Bring the noodles into it and stir fry with the vegetables until the noodles and the vegetables are well combined.
Let the noodles cook on low heat while stirring it untill it becomes fluffy and well mixed.
Patiently taste it for salt and adjust if need be
Bring it down from the heat source and serve with egg and salad.
Wrapping it Up:
Congrats! You've seen our guide and must have learned a thing or two about making delicious indomie instant noodles in 2022. Are there other good methods of preparing Indomie noodles you'd like to share with us? Please use the comment box below to bring it along.
Thanks again for visiting Omaclassic and checking out our guide on how to make quick and delicious fried instant noodles dishes in 2022.