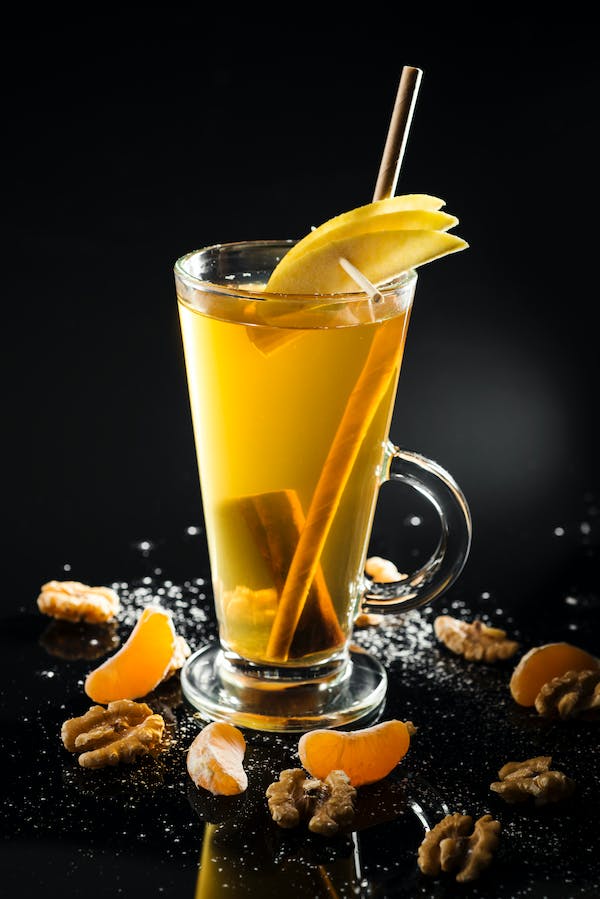 A hot toddy is a warm and soothing cocktail that is often enjoyed during cold weather or when feeling under the weather. Hot toddies are often considered a home remedy for cold and flu symptoms due to their warming and soothing properties. While there is no scientific evidence to support their effectiveness in treating cold and flu symptoms, the warm liquid and honey may help to ease a sore throat and the alcohol may help to temporarily alleviate some symptoms. Here's a simple recipe to prepare a hot toddy,
Ingredients:
1 cup hot water
1 tea bag (black tea or herbal tea of your choice)
1 tablespoon honey
1 shot (1.5 oz) of whiskey
1 slice of lemon
1 cinnamon stick (optional)
Instructions:
Heat water in a kettle or on the stove until it comes to a boil.
Place a tea bag in a mug and pour the hot water over it. Let the tea steep for 3-5 minutes.
Remove the tea bag and add honey and whiskey to the mug. Stir until the honey is dissolved.
Squeeze the juice from the lemon slice into the mug and drop the slice into the drink.
Add a cinnamon stick for extra flavor (optional).
Serve hot and enjoy!
Note: You can adjust the amount of honey and whiskey to your liking, and you can also experiment with different types of tea to find your favorite flavor.