Nigerian Moi Moi as we all know, is a rich meal made from beans. Due to its popularity, Moi Moi is often served at parties, dinners and other occasions in Nigeria. Moi Moi is a proteinous and healthy food for both adults and kids. It is commonly seen accompanying  Akamu (Pap), Jollof Rice, Fried Rice, Fried Plantain, Custard, etc. It can even be eaten alone as a snack with a chilled soft drink.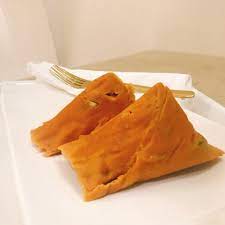 Ingredients
1. 3 cups or 750g Beans
2. Ground crayfish
3. 2 big stock cubes
4. 1 habanero pepper
5. 2 teaspoons ground nutmeg
6. 3 tatashe peppers
7. 2 big onions
8. vegetable oil
9. 2 litres of cool or warm water
 You can add:
 boiled eggs or
Bone Marrow: Cook the bone marrow with spices and herbs till done then add to the Moi Moi after the mixing stage.
Method Of Preparation
-Blend the beans, tatashe or tomato puree, onions, crayfish, habanero pepper and ground nutmeg together with some of the water; pour the mix into a big enough bowl.
Add the vegetable oil and the bone marrow stock (optional). Slowly add the remaining water and stir
-Add salt to taste and stir very well.
-Pad the base of a big pot, pour some water and set on the stove. The depth of the water should be at most 1 inch.
-Dish the Moi moi mix into containers of your choice, add egg/bone marrow/corned beef to each container, seal/cover and set them in the pot.
-Add as small quantity of water as possible at a time while cooking the Moi Moi so that the moi moi will not become watery when done (especially when using aluminium foil or uma leaves). The length of time you will cook your Moi Moi depends on the quantity and the Moi Moi container you used.