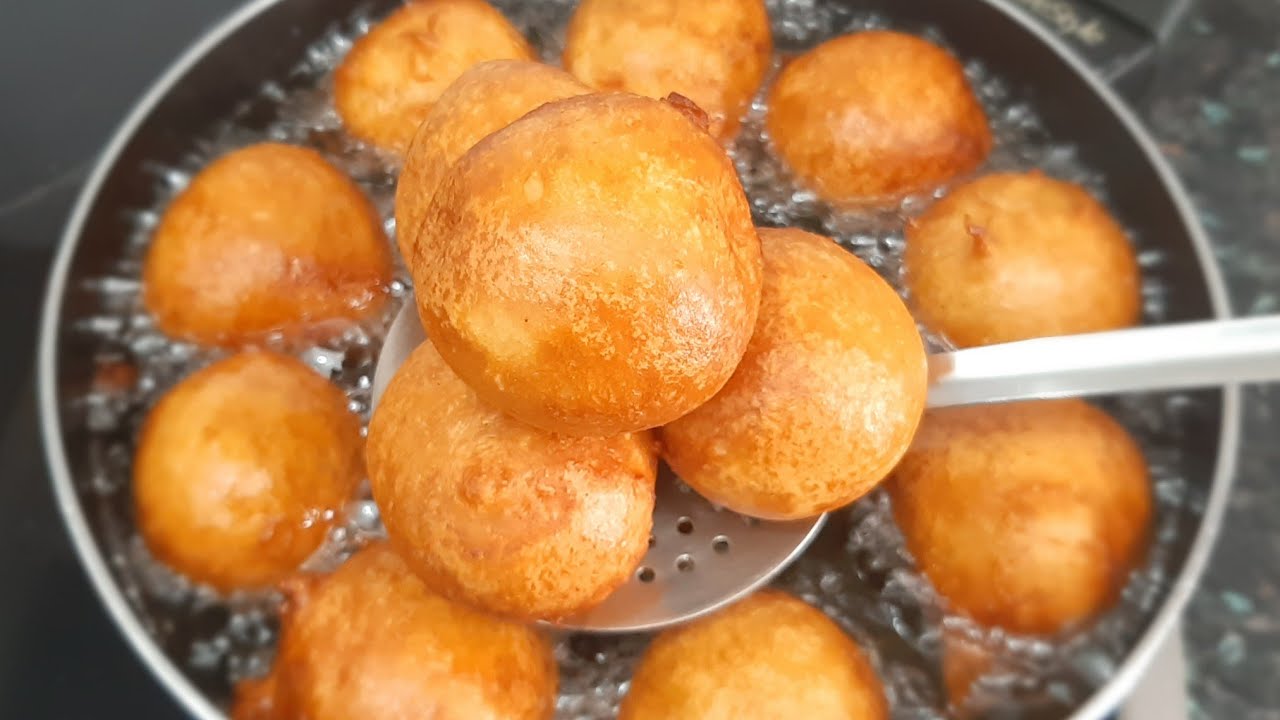 Plantain puff puff is one of my best recipes especially when I have one or more over-ripe plantains. It is quite easy to prepare and can be served alone.
As a plantain-lover, it's almost impossible to find over-ripe plantains in my home because it is either used up as fried plantains for an omelet or plantain chips for family game nights.
This ripe plantain puff puff with pepper is not too peppery or spicy but if you like a lot of heat, you can increase the pepper in the ingredients or adjust it to your taste.
Before I start with the recipe, I like to check that the plantains are just over-ripe and not rotten. Rotten plantains would have an awful smell and won't smell " plantain".
Plantain Puff Puff ingredients
1/2 cup warm water
1 1/2 teaspoons dry yeast
1/2 teaspoon sugar
1 large overripe plantain
2 tablespoonful sugar
1/4 teaspoon salt
1/4 teaspoon pepper
1 cup whole milk/water
2 cups plain flour
1/4 teaspoon nutmeg
How to prepare plantain puff puff
in a bowl with half a cup of warm water, add 1 1/2 teaspoons dry yeast and 1/2 teaspoon sugar together in a small bowl. Let sit for 5 minutes until you see some bubbles or frothiness.
Cut the overripe plantain into chunks and place into a large bowl, add the sugar, salt pepper, and milk/water and blend until smooth. You can mash the overripe plantain before use but I like to blend it together, it's faster that way.
Add the yeast mixture, flour, and nutmeg and mix until smooth; the batter should not be too thick or too watery.
Cover with a cling film and leave to double in size for 1 to 2 hrs
Heat up some oil until hot, the oil should be deep enough to cover an egg. Do a heat test by dropping a little of the batter into the oil
scoop up and drop the risen batter and drop it gently into the hot oil. Fry until golden brown.