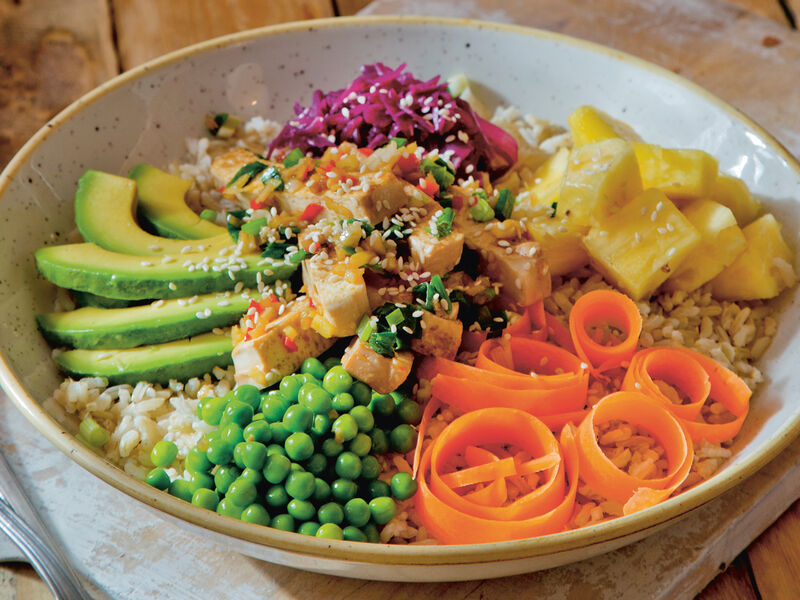 Poke bowls are delicious and healthy Hawaiian dish that consists of diced raw fish, usually, tuna or salmon, served over a bed of rice and topped with a variety of vegetables and sauces. Here are the general steps for preparing poke bowls:
Ingredients:
2 cups cooked rice
1 lb sushi-grade tuna or salmon, diced
1/4 cup soy sauce
2 tbsp sesame oil
1 tbsp rice vinegar
1 tbsp honey
1 tbsp minced garlic
1 tbsp minced ginger
1 avocado, sliced
1/2 cucumber, sliced
1/2 cup edamame
1/4 cup sliced green onions
1/4 cup sliced radish
1 tbsp sesame seeds
Instructions:
Cook the rice according to package instructions and set it aside.
In a large bowl, whisk together the soy sauce, sesame oil, rice vinegar, honey, garlic, and ginger to make the marinade.
Add the diced tuna or salmon to the marinade and toss to coat. Cover the bowl with plastic wrap and let it marinate in the refrigerator for at least 30 minutes.
When ready to assemble the bowls, divide the cooked rice into 4 bowls.
Top each bowl with the marinated fish, sliced avocado, sliced cucumber, edamame, green onions, and sliced radish.
Sprinkle sesame seeds over the top of each bowl.
Drizzle additional soy sauce, sesame oil, or any other sauce of your choice over the top of the poke bowls.
Serve immediately and enjoy!
Note: You can customize your poke bowls by adding or subtracting any ingredients according to your taste preferences. You can also substitute the rice with quinoa, cauliflower rice, or any other grain of your choice.