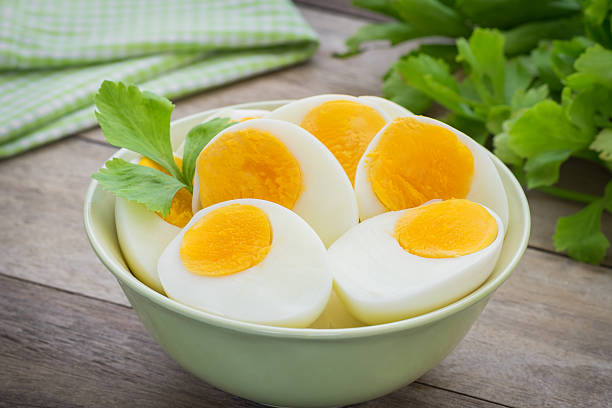 Boiled Eggs: Place eggs in a saucepan and cover them with cold water. Bring the water to a rolling boil over high heat, then remove the saucepan from the heat and let the eggs sit in hot water for 9-12 minutes, depending on how hard you want the yolks.
Baked Eggs: Preheat the oven to 325°F (163°C). Crack eggs into a greased muffin tin or baking dish and bake them for 20-25 minutes until the whites are set and the yolks are cooked to your desired hardness.
Pressure Cooker Eggs: Place a cup of water in a pressure cooker and put a trivet inside. Arrange the eggs on top of the trivet, close the lid, and set the pressure cooker to high pressure for 5 minutes. Once done, let the pressure release naturally for 5 minutes before using quick release.
Steamed Eggs: Bring water to a boil in a pot and place eggs in a steamer basket over the boiling water. Cover the pot and steam the eggs for 9-12 minutes, depending on how hard you want the yolks
Sous Vide Eggs: Preheat the water bath to 165°F (74°C). Place eggs in sous vide bag and submerge them in the water bath. Cook the eggs for 45 minutes, remove them from the water bath, and crack them open to reveal perfectly cooked hard yolks.